Annandale VA. Moving and Shipping Services
International and Domestic
1Stop Pack n' Ship is one of the best Moving and shipping Services companies in Annandale VA. and Washington DC. Metropolitan Contact us to request a free quote using our contact form, or give us a call today!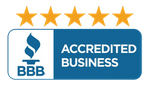 Annandale, VA. Moving and Shipping Services
We specialize in high value custom crating art works, antiques, electronics, china, and furniture.
We strive to provide the customer with the highest quality products and services while keeping our prices affordable.
international and Domestic Moving and Shipping in Annandale, VA.
Living in or moving to Annandale VA? We look forward to providing our top-notch services to residents of Annandale VA looking for reliable and efficient packing, moving and shipping services. Whether you're moving to or from this Fairfax county city, our trained professionals create a smooth process by coming to you, packing items services by ground, air, and ocean transportation allowing us to handle moves both near and far.
Our shipping services are reliable and make it easy on you. Annandale VA residents can find our assistance with all of their shipping needs. Whether you're looking to send a gift to family across the county or ship our car across the world, we're able to assist to make your experience a great one. Get in touch today so we can get you on track with our successful packing and shipping services to make your life easier and take those worries off your plate.
1Stop Pack n Ship is dedicated to service delivery, and that is a standard not ready to compromise for anything in world.
1Stop Pack n Ship is a full service international moving & shipping center offering door to door service worldwide. Europe, the far east, Israel, India, Africa, South America, Asia and Australia

We also Ship nationwide
1Stop Pack n Ship is also in partnership with other trusted high performing shipping companies in Annandale, VA.. and America at large. We have a strong dedication to service delivery and customer oriented rates coupled with a large network of shipping companies to give you the best services you can hardly find elsewhere. We take your orders and ship to other locations like Mexico, Canada and United States. With 1Stop Pack n Ship, your Shipping solutions to Annandale, VA. and other parts of the world is just a phone call away.
1Stop Pack n Ship is fast and highly reliable. Once you contact us, you will get a quote, print the paperwork and book the best shipment option with our online instant freight calculator.
GET A FREE QUOTE NOW
1Stop Pack n Ship is fast and highly reliable. Once you contact us, you will get a quote, print the paperwork and book the best shipment option with our online instant freight calculator.

More About Our International Shipping & Moving Services
---
1Stop Pack N Ship, previously Metro Postal is Montgomery County's premier packaging and shipping center, serving the Washington DC. Metropolitan Since 1984
Local Movers
Households and businesses are always moving to different cities. Sometimes they end up moving their stuff quite a few times. They can always avail the services of moving their stuff domestically. The stuff can either be transported through rail or trucks depending on the type of package being transported. The moving of items domestically is cheaper than other services.
International Moving
There are many times when the packages have to be shipped internationally. Moving stuff out of your country is a very crucial process. The companies that provide international shipping are aware of the laws and regulations of different countries where you want to send your stuff. Usually, people send gifts abroad but there are at times when families are relocating. If this happens then there might be certain laws that you must be aware of before moving your stuff. Moving companies help you to solve this problem by providing you guidance throughout the course. They also help you to pack your things in such a way that you don't face restrictions while shipping.
Freight Moving
You can also avail the option of sending you stuff through the water. Mostly businesses that are into export of goods use this technique. This option helps you to send a large number of goods and even to distant locations. Since you are exporting items, you must know the regulations of the country you are exporting to. Moving companies help you to learn about the rules and regulations so you can plan your cargo accordingly the next time. Moving your stuff through ships is cheaper than air. You might use air for smaller stuff but for large items such as cupboards or furniture, you can move through the water.
International Moving Service
---
Let us handle your overseas move. We'll pick-up, package everything, load the container, strap it on the vessel for safe transport, complete all export documentation, and clear it through customs if needed. Europe, the Middle East, Israel, India, Africa, South America, Asia, and Australia. 1 Stop Pack n Ship is proud to be your local packing and shipping company on a world-wide basis.
Get a Quote
---
Call or message us now to request a free quote.
Safe Transport
---
We safely and securely deliver packages internationally.
Full Tracking
---
We offer full tracking so can keep track of your packages.
Guaranteed on-time
---
We guarantee that your packages will arrive on time.