Fine art Moving and Shipping
International and Domestic
---
1Stop Pack n' Ship is one of the best fine Art moving and shipping companies in Washington DC. Metropolitan Contact us to request a free quote using our contact form, or give us a call today!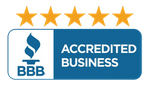 Fine Art Moving and Shipping Services
1 Stop pack n ship fine art shipping services is more than just putting your artwork in a box and sending it off to its destination. Handling fine art services requires more than just shipping experience. It is a fine art. Every piece of artwork is unique. So are it's shipping needs. We have made a commitment to understanding these needs. Specialize in handling fine art, installation, shipping, crating, and storing artwork of all types. Internationally known and respected for our handling of fine art services.
Our services include (Fine Art Shipping Services)
Ceramics and glass, Antiques, Pottery, Furniture, Paintings, Stone and plasters, Sculptures
Wax figurines
Artifacts
Paper and books
Our clients include museums, art collectors, auction houses, art galleries, artists, and corporations worldwide. We provide a thorough assessment considering factors such as product fragility, size, and value. Also evaluate pickup conditions, mode of transport, and environmental factors such as climate. Then examine the final destination requirements. Each requirement is factored into determining the appropriate container and cushioning system to ensure a damage free shipment in fine art services.
Moving Paintings, Sculptures, & More
Our specialized staff has the experience necessary to ensure the proper packing and crating methods for you paintings, sculptures, and other artifacts. All packing materials are archival quality and acid-free to ensure that whether your treasures are being shipped or stored or both, they will be returned to you in the same condition. Experienced staff will discuss the entire moving and storage process with you and ensure that all your concerns have been addressed. Your moving staff will be assigned to you and will be with you for the duration of your move and storage time. If you aren't ready for your art to be delivered just yet, 1 Stop Pack N Ship also offers affordable storage options that will protect your fine art and when the time comes to deliver, we can even help you set it up. Each one of our art movers is licensed and insured moving professional, and we take the time to screen all of our employees prior to hiring.
Choosing the Right Sculpture Moving Company
Sculpture moving is not an easy thing to do. It needs precise planning and use of all the right equipment that avoids damage to your precious possession. That makes it necessary to choose the right sculpture moving company that knows what to do. What should you consider when selecting a company to move your sculpture?
Good reviews
A sculpture moving company that has more positive reviews positions itself as a good fit for you. Always read through the positive and negative reviews to understand what others experienced engaging the company to relocate their sculpture. You can get these reviews on platforms such as moving.com.
Recommendations
Most people will recommend a sculpture moving company that they trust. When planning to move your sculpture to another place, do not forget to ask friends and family members who have had prior experience. When you ask friends or family members, you could glean valuable information that's not available online.
Track record
A company with a track record of moving sculpture over the years positions itself as the right one to choose. That does not mean you ignore newer companies.
More About Our International Shipping & Moving Services
---
1Stop Pack N Ship, previously Metro Postal is Montgomery County's premier packaging and shipping center, serving the Washington DC. Metropolitan Since 1984
Local Movers
Households and businesses are always moving to different cities. Sometimes they end up moving their stuff quite a few times. They can always avail the services of moving their stuff domestically. The stuff can either be transported through rail or trucks depending on the type of package being transported. The moving of items domestically is cheaper than other services.
International Moving
There are many times when the packages have to be shipped internationally. Moving stuff out of your country is a very crucial process. The companies that provide international shipping are aware of the laws and regulations of different countries where you want to send your stuff. Usually, people send gifts abroad but there are at times when families are relocating. If this happens then there might be certain laws that you must be aware of before moving your stuff. Moving companies help you to solve this problem by providing you guidance throughout the course. They also help you to pack your things in such a way that you don't face restrictions while shipping.
Freight Moving
You can also avail the option of sending you stuff through the water. Mostly businesses that are into export of goods use this technique. This option helps you to send a large number of goods and even to distant locations. Since you are exporting items, you must know the regulations of the country you are exporting to. Moving companies help you to learn about the rules and regulations so you can plan your cargo accordingly the next time. Moving your stuff through ships is cheaper than air. You might use air for smaller stuff but for large items such as cupboards or furniture, you can move through the water.
International Moving Service
---
Let us handle your overseas move. We'll pick-up, package everything, load the container, strap it on the vessel for safe transport, complete all export documentation, and clear it through customs if needed. Europe, the Middle East, Israel, India, Africa, South America, Asia, and Australia. 1 Stop Pack n Ship is proud to be your local packing and shipping company on a world-wide basis.
Get a Quote
---
Call or message us now to request a free quote.
Safe Transport
---
We safely and securely deliver packages internationally.
Full Tracking
---
We offer full tracking so can keep track of your packages.
Guaranteed on-time
---
We guarantee that your packages will arrive on time.