Falls Church VA. Moving and Shipping Services
International and Domestic
1Stop Pack n' Ship is one of the best Moving and shipping Services companies in Falls church VA. and Washington DC. Metropolitan Contact us to request a free quote using our contact form, or give us a call today!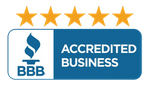 Falls Church VA. Moving and Shipping Services
international Moving and Shipping in Falls Church, VA.
1 Stop Pack N Ship is proud to offer packing, shipping, and moving services to residents and businesses in Falls Church, VA. We are able to handle all aspects of your packing and moving needs and start at the beginning by coming to you with our professionals and materials to pack your items and get them ready to move. Our team is able to help you from start to finish as you prep to move your items and we're able to do so with ease to make the process as seamless as possible.
Not only do we offer packing and moving help, but we are also able to assist with any shipping needs you may have. If you're looking to ship items, no matter how large or small, we're able to help. We assist Falls Church residents by shipping their everyday items as well as the unique items like fine art, furniture, and even cars! Our team is able to ship anywhere in the world using ground, air, and water transportation to help you ship your items safely and efficiently.
Contact us today to talk about how we can help you make the right moving and shipping decisions for you!
1Stop Pack n Ship is dedicated to service delivery, and that is a standard not ready to compromise for anything in world.
We specialize in high value art works, antiques, electronics, china, and furniture.
We strive to provide the customer with the highest quality products and services while keeping our prices affordable.
1Stop Pack n Ship is a full service international moving and shipping center offering door to door service worldwide. Europe, the far east, Israel, India, Africa, South America, Asia and Australia

We also Ship nationwide
1Stop Pack n Ship is also in partnership with other trusted high performing shipping companies in Falls Church VA.. and America at large. We have a strong dedication to service delivery and customer oriented rates coupled with a large network of shipping companies to give you the best services you can hardly find elsewhere. We take your orders and ship to other locations like Mexico, Canada and United States. With 1Stop Pack n Ship, your Shipping solutions to Falls Church VA. and other parts of the world is just a phone call away.
1Stop Pack n Ship is fast and highly reliable. Once you contact us, you will get a quote, print the paperwork and book the best shipment option with our online instant freight calculator.
GET A QUOTE NOW
1Stop Pack n Ship is fast and highly reliable. Once you contact us, you will get a quote, print the paperwork and book the best shipment option with our online instant freight calculator.
More About Our International Shipping & Moving Services
---
1Stop Pack N Ship, previously Metro Postal is Montgomery County's premier packaging and shipping center, serving the Washington DC. Metropolitan Since 1984
Nature of International Shipping
When it comes to international shipping, 1 Stop Pack n Ship offers both commercial and residential delivery services. Whether you want to ship one item or many, 1 Stop Pack n Ship can help you send it without a hassle. Individuals can send items to family and friends in other countries. You can use us to send many different things including gifts on special occasions. In addition, business can send items to customers all over the world. We ship through different types of transportation services including air and ocean. Most larger items go via ocean freight.
Full Truck Load vs Less Than Truck Load
Moving and shipping companies that do not offer both full truck and less than truck load services to their clients are not as effective. 1 Stop Pack n Ship offers both of these services so you don't have to worry about shipping large items. You can get discounts and save a lot of money by shipping through less than truck load. In less than truck load, your shipment is combined with other items from other people, lowering the cost for all.
Expedited Deliveries
If there is anything that adds value to the moving and shipping service, it's expedited delivery. For a small extra charge, 1 Stop Pack n Ship provides expedited delivery to its clients. The increase in cost will depend on the number of times and value. Please tell our representative if you want expedited shipping.
Multiple International Locations
Whether you are looking to ship to South America, Asia, Africa, Europe or the Middle East, we have you covered. We can help you send something as small as a piece of art to as large as a sofa. We take pride in our employees who are skilled and knowledgeable. Our experienced and well trained staff will make sure your item is shipped to the right address and arrives on time. Our staff is customer friendly so if you have an questions, you can always contact us by phone or through our website.
International Moving Service
---
Let us handle your overseas move. We'll pick-up, package everything, load the container, strap it on the vessel for safe transport, complete all export documentation, and clear it through customs if needed. Europe, the Middle East, Israel, India, Africa, South America, Asia, and Australia. 1 Stop Pack n Ship is proud to be your local packing and shipping company on a world-wide basis.
Get a Quote
---
Call or message us now to request a free quote.
Safe Transport
---
We safely and securely deliver packages internationally.
Full Tracking
---
We offer full tracking so can keep track of your packages.
Guaranteed on-time
---
We guarantee that your packages will arrive on time.