Maryland Cargo Shipping Company
---
1Stop Pack n' Ship is one of the best international Moving companies in Washington DC. Contact us to request a free quote using our contact form, or give us a call today!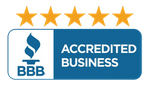 Maryland Cargo Shipping
There are many things in life that are hard to do without having some help. Moving is one of them, whether you are moving from your home, shifting business or just simply shifting products from one place and placing them somewhere else. Everything about it is hard and difficult. Moving is a difficult process and trying to ship a belonging that is big and weighs a lot takes a lot of effort. The process of finding a company that will help make sure that your belonging is packed safely shipped securely and reaches your destination in a timely fashion is a big task.
That is why if you live in Maryland and are looking for a company that can help in making sure that your property is shipped safely and securely, then look no further than 1 Stop Pack n Ship. Cargo shipping is done swiftly and with extreme precision and timeliness so that you have no trouble in making sure that all of your belongings reach your desired location in a safe and sound way.
Cargo Shipping
What is cargo shipping and how is it relevant to you? Moving small belongings from one place to another is pretty easy. Through any delivery company but there are few companies that over heavy and big object shipping and 1 Stop Pack n Ship is one of them. They help in cargo shipping where you can book a boatload of objects and personal belongings that will be shipped to your required destination.
The competition between most companies is strong and swift but 1 Stop Pack n Ship offers deals to customers that will help provide the best packages for cargo shipment. One way to cargo your belongings is international shipping. Below are just some ways in which international cargo shippingis unique and special.
International Cargo Shipping
Now, this is a major shipping procedure that helps customers deliver and ship their belongings easily from one place to another. This involves multiple ways in which cargo can be shipped safely. The first thing that matters in international cargo shipment is the rules and regulations of the country they are being shipped to. From the State of Maryland to any other country, it is necessary that the rules and regulations are followed through. One of the benefits of choosing 1 Stop Pack n Ship is that it helps customers in making sure that all the rules and regulations are followed at that the customer's cargo is shipped safely and securely.
Along with that in international shipping, this company offers professionals and experts who help you, the customer, fill in documents and fill out important information that may be needed. That is why 1 Stop Pack n Ship1 Stop Pack n Ship offers support to customers through help in filling out legal documents.
Along with helping in the documentation, the experts and professionals also help in making sure to offer customers with the option of asking for help from their experts in packing. By letting them know that you need professional help, you can just let them know the weight and the size of the product that you wish to pack and cargo. This way they can come to your lace or your place of work, help you pack and make sure that the packing is secure so that when your belonging is put on the cargo ship or plane, it is kept secure and safe.
Cost and Size of Cargo
Now that you are aware of the different ways in which the 1 Stop Pack n Ship employees help you, the customer. Now it is time to understand the specifications. Every cargo shipment has certain limitations. From the size and weight that they can ship to the type of belongings that they can ship. From cars to art pieces and heavy machinery, anything and everything legal can be shipped.
What matters is the cost of the cargo. The cost of the cargo depends on the weight of it. The heavier it is the more it will cost. 1 Stop Pack n Ship is a company that lets you know who much weight costs what and if you measure your belongings to that scale, it will help you in figuring out how much you will need to pay.
The weight of the cargo is the same, there is a scale that you will be able to find on the website where you can then decide where your cargo lies and how much you may have to pay them. Now, what is an important distinction that can be made is how and what kind of cargo shipping you would prefer. There are two types water shipping and air shipping. Cargo can be shipped to the required destination as an emergency. If you wish to send it in an emergency or wish for it to be sent faster to your destination then sending it through the air is the best way. If you want it to take its time and arrive in a secure way then you can send it through the sea. Either way, the cargo shipment will arrive at the right destination in a safe way.
That is one of the many reasons why choosing 1 Stop Pack n Ship is one of the best companies to help cargo any of your belongings to a specific destination. Through 1 Stop Pack n Ship, you can also use a professional broker who can help your cargo pass through customs and make it to you safely. All you need to do is contact the right person at the company, and they will send an expert from their side that can help make sure that there are no problems through customs. Due to this, the cargo shipping is done smoothly and without any hiccups. They provide their customers with the best possible outcomes and deals so that there is not one thing that may make you question them.
By using 1 Stop Pack n Ship you are making sure that your cargo, let it be your car or any art instalment or even a heavy piece of machinery is packed, shipped and received in the most efficient and proficient way. Thus, by choosing this company you are choosing safe cargo shipment and secure procurement. If you live in the State of Maryland then make sure to use this company as it will help you figure out the best deals and best packages making your life easier and take the stress of off you. So why wait? Go ahead and call up 1 Stop Pack n Ship and make your reservations and appointment now.
More About Our International Shipping & Moving Services
---
1Stop Pack N Ship, previously Metro Postal is Montgomery County's premier packaging and shipping center, serving the Washington DC. Metropolitan Since 1984
Local Movers
Households and businesses are always moving to different cities. Sometimes they end up moving their stuff quite a few times. They can always avail the services of moving their stuff domestically. The stuff can either be transported through rail or trucks depending on the type of package being transported. The moving of items domestically is cheaper than other services.
International Moving
There are many times when the packages have to be shipped internationally. Moving stuff out of your country is a very crucial process. The companies that provide international shipping are aware of the laws and regulations of different countries where you want to send your stuff. Usually, people send gifts abroad but there are at times when families are relocating. If this happens then there might be certain laws that you must be aware of before moving your stuff. Moving companies help you to solve this problem by providing you guidance throughout the course. They also help you to pack your things in such a way that you don't face restrictions while shipping.
Freight Moving
You can also avail the option of sending you stuff through the water. Mostly businesses that are into export of goods use this technique. This option helps you to send a large number of goods and even to distant locations. Since you are exporting items, you must know the regulations of the country you are exporting to. Moving companies help you to learn about the rules and regulations so you can plan your cargo accordingly the next time. Moving your stuff through ships is cheaper than air. You might use air for smaller stuff but for large items such as cupboards or furniture, you can move through the water.
International and Domestic Moving and shipping Service
---
Let us handle your overseas move. We'll pick-up, package everything, load the container, strap it on the vessel for safe transport, complete all export documentation, and clear it through customs if needed. Europe, the Middle East, Israel, India, Africa, South America, Asia, and Australia. 1 Stop Pack n Ship is proud to be your local packing and shipping company on a world-wide basis.
Get a Quote
---
Call or message us now to request a free quote.
Safe Transport
---
We safely and securely deliver packages internationally.
Full Tracking
---
We offer full tracking so can keep track of your packages.
Guaranteed on-time
---
We guarantee that your packages will arrive on time.