Maryland Moving Services Company 
International and Domestic
---
1Stop Pack n' Ship is one of the best international and domestics Logistics Freight Forwarder companies in Washington DC. Contact us to request a free quote using our contact form, or give us a call today!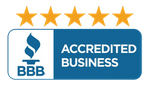 Maryland Moving Services
Maryland is famous for its beautiful fishery scene. With multiple coastlines and a seaport, this state has a lot of moving. Millions of items are transported every day to new business offices and to new homes. 1Stop Pack n Ship can do that for you.
Our moving services can provide you with a range of benefits that is difficult to compare. Working around the clock we can guarantee the condition and the delivery of your goods all over the state. So put your faith in us.
As a resident of Maryland, you will find that our service is the one you should trust. And there is plenty of evidence to back that claim. Here is a brief of the moving services we offer in Maryland.
What We Offer to Maryland
All moving services require great care. If you've ever been upset at the way your fragile items were handled, there's no need to worry with us. 1Stop Pack n Ship makes sure that all the items that we are responsible for are handled with extreme cautiousness. This ensures that all packages are upright and in their original condition during moving.
But what exactly do we move? Unlike other moving services, 1Stop Pack n Ship does not categorize everything as one item to load in our trucks. We can move furniture to and from anywhere in Maryland with proper space.
Apart from furniture, we take special note if the items are antique in nature, or if they're high value collectibles. These high value collectibles can include artwork, delicate vinyl records, or even china cutlery and etc. With our care, you can move your items around the state with confidence.
With no compromise on quality, it is often difficult to obtain such services in Maryland without spending a fortune. However, 1Stop Pack n Ship makes Maryland lucky. We keep our prices within an affordable range for everyone. This way you can trust us for moving your precious items in the state. Not only is our price reasonable for within state moving, but also for international moving services. We put you first.
The Benefits of 1Stop Pack n Ship Moving Services in Maryland
There are numerous benefits to choosing our moving services in Maryland. As a tough player within the moving and shipping industry you will find our services to be beyond your expectations. Here are some of the key features you can take advantage of:
Safety and Security
Reliability is crucial when it comes to moving your items and we make sure that we deliver on that promise. 1Stop Pack n Ship takes great care in handling your moving items and ensures their security. After picking up your items, we package your items in a way that it is perfectly safe for transportation.
With us, there is no risk of the package opening with our seals. We also confirm a proper lock and that safety and security is maintained on transportation. Professional delivery is our specialty.
Transparency with Tracking
Our core values lie in transparency and we believe our customers should have that benefit as well. This is why all our customers have the luxury to track their packages through GPS. With the comfort of your home, you can confirm anytime the location of your package. It will also help you in determining how long it will take your package to reach its destination.
Through this service, you can now verify that your package is safe and on its way. Not only will it give you the confidence but will confirm our reliability. So put your trust in 1Stop Pack n Ship if you are in Maryland.
Punctual with Delivery
Most poor experiences with moving services arise from late deliveries or late pickups. We understand how this can significantly disturb your entire schedule. This is why we guarantee our services to be as punctual as can be. With our fixed timings, we can provide a pick up that will never be late. Apart from that, with our efficient packaging of your items, we can move your furniture and other material on time.
What's more? You never have to worry about your order being delayed with delivery. This is because our moving service estimates for unseen circumstances such as traffic and weather for Maryland. With our estimate and reliable moving vehicles, you can sit back and relax knowing that your delivery will be on-time.
Free Quotation
Are you worried about the cost associated with moving your items? Are you concerned about how much the distance between your city and your target city will cost you? Well, you can put all these worries aside with 1 Stop Pack n Ship. Why? Because we can provide you with a free quotation.
The uncertainty of prices can be daunting if they can go up to a high level. Along with our affordable price range, free quotations can help your calm. We don't charge you a single penny for this quotation. All you have to do is contact us. After that, you will get your quote plus with confirmation, can also print the paperwork.
All that will be left to do then is to book the shipment option. If you're stressed about how to decide that. Our moving services can consult on that by keeping in view the fragility, the value and quantity of your goods. Other than this, feel free to calculate your total price with our online instant freight calculator. With surety, you can trust 1 Stop Pack n Ship for your moving services.
With these exceptional moving services offered in the state of Maryland, you need to put your trust with us. But you don't have to take our word for it. You can easily take a look at our testimonials who can confirm about the quality of our service. Our valued customers have readily verified about our punctuality, our free quotation, and safety. They maintain on how easy it was to track their packages that were being moved.
Handled with care and cautiousness, you can have confidence that our moving services are the best in Maryland. So, what are you waiting for now? If you have items that need to be moved or shipped immediately, contact 1 Stop Pack n Ship. We will get you an immediate quote, a shipping estimate, and also guarantee pick-up, packaging, and the delivery.
We are simply one call or a message away from being at your service. Trust us to move your china, your antiquities, and your furniture etc. We are waiting to serve the best with our best. 1 Stop Pack n Ship is your perfect moving solution.
GET A FREE QUOTE
More About Our International Shipping & Moving Services
---
1Stop Pack N Ship, previously Metro Postal is Montgomery County's premier packaging and shipping center, serving the Washington DC. Metropolitan Since 1984
Local Movers
Households and businesses are always moving to different cities. Sometimes they end up moving their stuff quite a few times. They can always avail the services of moving their stuff domestically. The stuff can either be transported through rail or trucks depending on the type of package being transported. The moving of items domestically is cheaper than other services.
International Moving
There are many times when the packages have to be shipped internationally. Moving stuff out of your country is a very crucial process. The companies that provide international shipping are aware of the laws and regulations of different countries where you want to send your stuff. Usually, people send gifts abroad but there are at times when families are relocating. If this happens then there might be certain laws that you must be aware of before moving your stuff. Moving companies help you to solve this problem by providing you guidance throughout the course. They also help you to pack your things in such a way that you don't face restrictions while shipping.
Freight Moving
You can also avail the option of sending you stuff through the water. Mostly businesses that are into export of goods use this technique. This option helps you to send a large number of goods and even to distant locations. Since you are exporting items, you must know the regulations of the country you are exporting to. Moving companies help you to learn about the rules and regulations so you can plan your cargo accordingly the next time. Moving your stuff through ships is cheaper than air. You might use air for smaller stuff but for large items such as cupboards or furniture, you can move through the water.
International and Domestic Moving and shipping Service
---
Let us handle your overseas move. We'll pick-up, package everything, load the container, strap it on the vessel for safe transport, complete all export documentation, and clear it through customs if needed. Europe, the Middle East, Israel, India, Africa, South America, Asia, and Australia. 1 Stop Pack n Ship is proud to be your local packing and shipping company on a world-wide basis.
Get a Quote
---
Call or message us now to request a free quote.
Safe Transport
---
We safely and securely deliver packages internationally.
Full Tracking
---
We offer full tracking so can keep track of your packages.
Guaranteed on-time
---
We guarantee that your packages will arrive on time.