Packing Companies in Washington DC. Maryland and Virginia 
---
1Stop Pack n' Ship is one of the Best Packing Companies in Washington DC. Maryland and Virginia Since 1984, Contact us to request a free quote using our contact form, or give us a call today!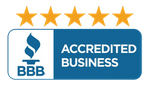 Packing Services in Washington DC. Maryland and Virginia Since 1984
WE SPECIALIZE IN HIGH VALUE PACKING & CRATING, ARTWORKS, ANTIQUES, ELECTRONICS, CHINA, AND FURNITURE.
Trust Us With All Your Packing Needs
Packing Services in Washington DC., Maryland, and Virginia
1Stop Pack n' Ship is a premium packing and shipping company right here in the Washington D.C. metropolitan area. Whether you're in D.C. itself or in nearby areas of Maryland, Virginia, West Virginia, or Delaware, we've got you covered. Let us help you pack!
From basic packing to ensuring that your fragile and irreplaceable items get from point A to point B in one piece, we're ready to help you. As a matter of fact, we specialize in securely packing high-value items like art, furniture, and fine china.
Ready to pack? Fill out our contact form or give us a quick call. We'll set you up with a quote right away!
Start Packing!
Fragile Items? No Problem
We can take special care of your fragile items. Whether they're moving down the road or out of the area entirely, we'll do everything we can to get them there safe and sound.
Our experienced packers know how to perfectly arrange items to keep them as secure as possible within their crates and boxes. Even on the truck, everything is placed in such a way that the risk of anything shifting or falling is minimal. Your belongings are secure.
Let's talk more about how we keep fragile items safe so we can put your mind at ease.
Custom Crates
Are you worried about some of your most fragile belongings? Do you not trust conventional cardboard packing boxes? Don't worry. We can help!
We don't settle for basic boxes when it comes to your valuables. We can fabricate completely custom crates to fit your belongings so there's an extra layer of security.
A custom wooden crate can keep your belongings safe and secure. There will be plenty of padding around your fragile items and the hard outer surface of the crate will offer a layer of protection against bumps during the moving process.
We take pride in our work and we want to offer every possible way to keep your belongings safe and secure. Custom crates are the way to go, and we can take care of all of the details for you.
Fine Artwork
We have plenty of experience working with artists, designers, and fine art collectors, and we understand the importance of keeping artwork safe during moves. While it may not look fragile, accidentally breaking or ripping a canvas is unfortunately quite easy. Let us take care of it for you.
Are you moving your artwork from one home to another? Are you taking it to a gallery to show off and put on display? Regardless of where it's going, we'll help you get it there. We'll ensure that it's secured in place so there's no risk of it falling or getting damaged during the trip.
If you need a special crate for it, no problem. We can help with that as well. Our custom crates are perfect for uniquely-sized or especially fragile works of art that need special care.
Antiques
We understand that your treasured antique items are irreplaceable. We're ready to help you get them where they need to go as safely as possible.
We have a variety of crate styles (as well as custom crates) to suit any antique item. We take size, weight, orientation, and level of fragility all into careful consideration when we're packaging your antique belongings.
From century-old grandfather clocks at estate sales to your grandmother's treasured vase, we can handle it so you don't have to.
Oversized Items
What if you have oversized items, such as large furniture or machinery? Often, packing and moving these items can be risky and challenging. At 1Stop Pack n' Ship, we make it easy for you.
We carefully measure your items to find the perfect crates for them. With our custom crates, we can pack almost any item you have, no matter how large. If you're unsure if we can handle it, give us a call!
Standard Packing
We may specialize in packing fragile and otherwise hard-to-pack items, but we can also handle basic moving tasks with ease. Moving house has never been easier. Let's help you pack!
International Moves
Are you moving internationally? That's so exciting! It can also be a huge hassle, however.
Don't worry. We can help. We can pack up all of your belongings, load the shipping container, and strap it down for safe transport so you don't have to worry. We can also help you out with all of the necessary export information and documentation and clear your items through customs if necessary.
We can handle packing for moves to Europe, Asia, Australia, and almost anywhere else you have in mind. You can focus on the other details of your move. Give us a call and we'll help you out!
Whole-House Moves
Feeling overwhelmed because you have an entire house full of things to move? Don't worry about it. We'll help you out. We're experienced with whole-house moves and we'll make quick work of packing up so you can start your next adventure as soon as possible.
We'll find the most economical way to ship your items to your next home, vacation house, college dorm, or wherever else they're going. We offer free quotes and in-house evaluations so there are never any surprises.
Let 1Stop Pack n' Ship Pack For You
Ready to get started?
Whether you're packing fragile items, oversized items, or even a whole house full of items, we can help you out. We'll make sure that all of your belongings get where they need to go as safely and securely as possible.
Moving is stressful, but packing doesn't have to be. 1Stop Pack n' Ship will take the stress out of the packing process so you can focus on what's important.
And why stop there? We can also help with shipping, unpacking, and so much more! We're a one-stop shop for anyone who's ready to move their belongings from point A to point B.
Want more information? Give us a call to learn how we can help you!
More About Our International Shipping & Moving Services
---
1Stop Pack N Ship, previously Metro Postal is Montgomery County's premier packaging and shipping center, serving the Washington DC. Metropolitan Since 1984
Nature of International Shipping
When it comes to international shipping, 1 Stop Pack n Ship offers both commercial and residential delivery services. Whether you want to ship one item or many, 1 Stop Pack n Ship can help you send it without a hassle. Individuals can send items to family and friends in other countries. You can use us to send many different things including gifts on special occasions. In addition, business can send items to customers all over the world. We ship through different types of transportation services including air and ocean. Most larger items go via ocean freight.
Full Truck Load vs Less Than Truck Load
Moving and shipping companies that do not offer both full truck and less than truck load services to their clients are not as effective. 1 Stop Pack n Ship offers both of these services so you don't have to worry about shipping large items. You can get discounts and save a lot of money by shipping through less than truck load. In less than truck load, your shipment is combined with other items from other people, lowering the cost for all.
Expedited Deliveries
If there is anything that adds value to the moving and shipping service, it's expedited delivery. For a small extra charge, 1 Stop Pack n Ship provides expedited delivery to its clients. The increase in cost will depend on the number of times and value. Please tell our representative if you want expedited shipping.
Multiple International Locations
Whether you are looking to ship to South America, Asia, Africa, Europe or the Middle East, we have you covered. We can help you send something as small as a piece of art to as large as a sofa. We take pride in our employees who are skilled and knowledgeable. Our experienced and well trained staff will make sure your item is shipped to the right address and arrives on time. Our staff is customer friendly so if you have an questions, you can always contact us by phone or through our website.
International Moving Service
---
Let us handle your overseas move. We'll pick-up, package everything, load the container, strap it on the vessel for safe transport, complete all export documentation, and clear it through customs if needed. Europe, the Middle East, Israel, India, Africa, South America, Asia, and Australia. 1 Stop Pack n Ship is proud to be your local packing and shipping company on a world-wide basis.
Get a Quote
---
Call or message us now to request a free quote.
Safe Transport
---
We safely and securely deliver packages internationally.
Full Tracking
---
We offer full tracking so can keep track of your packages.
Guaranteed on-time
---
We guarantee that your packages will arrive on time.