Shipping Service
International and Domestic
---
1Stop Pack n' Ship is one stop shop for packing small, large or extra large items to ship domestically or internationally in Washington DC. Metropolitan Contact us to request a free quote using our contact form, or give us a call today!
Moving and Shipping Services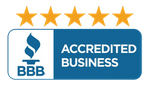 1 Stop Pack n Ship is a popular moving company that handles and manages all your domestic and overseas packaging needs from the start to finish. They help you out in the entire moving process from beginning to end. They pick up your package from your place, pack it up for you professionally, and deliver it to the destination of your choice in no time! The company guarantees the security and safety of your package throughout the period it is in the transit and also enables you to track the movement of your package through the GPS tracking system. They take the responsibility of getting your parcel delivered to the destination at the right time without any delay.
Popular Services Provided By The Company
1) Shipping Domestically
1 Stop Pack n Ship not only helps you to move your belongings internationally but also within the country. Their extremely expert and professional staff helps to ensure that all your belongings are safely and securely transported to the desired location at the right time without you going through any stress and hassle. The company recognizes the stress and anxiety associated with moving things from one place to another and wants to take that stress away from the customers by providing high-quality services and ensuring customer satisfaction. With 1 stop pack n ship, you can move your items within your geographical area and locality easily without any hassle. The price of the shipping varies significantly with the size of the items that need to be shipped and the distance that has to be covered to get them delivered to the desired location. The company has a specific team that is specialized to help you get your package transported within your vicinity safely and securely. These people on the team are well-trained in packaging items as per your needs. They make use of special equipments and machineries that help to pack items of all sizes and shapes such as heavy furniture items, fragile pieces of equipment, and even over-sized industrial machinery. The packaging is done in a way to ensure that the item's fragility, value, and composition are not neglected and are always kept in mind while they are being packed. The best thing about the company is that if offers crating services for all kinds of packages such as heavy, fragile and over-sized.
2) Shipping Internationally
The company is without a doubt one of the best international moving companies in Washington DC. International shipping is being done by millions of companies that are available in the market but not all can be trusted. If you are planning to move your belongings to a new country then you must do proper research about the companies that are helping in moving the items between the borders and go for the best ones. While doing your research one thing that is extremely to focus on is the experience of a company in doing international shipping. It is always advisable to go for the companies that have a good experience in international shipping to mitigate and completely eradicate the chances of any mishap. When shipping internationally the most common problem that people face is the size restrictions. Various companies in the market try to limit the size of your shipping and may not allow you to take anything and everything you want. 1 stop pack n ship allows you to carry whatever you want to another country without limits and size restrictions. They provide help and assistance in getting all kinds of your items packed properly and safely regardless of their shape, weight, and size. International shipping is significantly different from domestic shipping because each country has its own rules, regulations, and policies that you must be aware of before you plan to move your items to another country. The custom rules and policies of each country vary so knowing this beforehand is very important. 1 stop pack n ship helps in packaging all kinds of items such as furniture, appliances, accessories, and computers, etc safely and help you to get through custom rules and regulations of the desired foreign country easily and effectively as the company has been in the international moving business since 1980. It makes sure that your items pass through custom as soon as possible and without any hassle. The cost of international shipping is not calculated in the same way as domestic shipping because it takes longer and involves a lot of paperwork and calculations which makes the process slow and time-consuming. For small items, the price depends on the weight of the item but for larger and more complex items cost may vary according to the weight and the nature of the items. Oversized and fragile items are usually more expensive.
3) Freight Shipping And Shipping Through Cargo
What is a cargo? Anything that is being transported from one place to another on an airplane, on a motor vehicle, or through the ship constitutes a cargo. Shipping internationally through cargo maybe a good idea but it is extremely time-consuming and requires a lot of paperwork. The entire process can be very stressful so it is very important to make sure if the item that you wish to transport to another country does not come in the prohibited items list. The cargo does not always need to be of large and heavy items it can be of simple and small items also and 1 stop pick n ship makes sure that your cargo is transported to the desired country safely without any customs hassle.
Conclusion
Among the various options of moving companies available in the market going for 1 stop pick, n ship is the best thing that you can do to yourself if you want to have an amazing, safe, peaceful, and stress-free moving experience. The company has experts that help in packaging the items according to their fragility and size and safely transport it to the desired location in no time.
More About Our International Shipping & Moving Services
---
1Stop Pack N Ship, previously Metro Postal is Montgomery County's premier packaging and shipping center, serving the Washington DC. Metropolitan Since 1984
Nature of International Shipping
When it comes to international shipping, 1 Stop Pack n Ship offers both commercial and residential delivery services. Whether you want to ship one item or many, 1 Stop Pack n Ship can help you send it without a hassle. Individuals can send items to family and friends in other countries. You can use us to send many different things including gifts on special occasions. In addition, business can send items to customers all over the world. We ship through different types of transportation services including air and ocean. Most larger items go via ocean freight.
Full Truck Load vs Less Than Truck Load
Moving and shipping companies that do not offer both full truck and less than truck load services to their clients are not as effective. 1 Stop Pack n Ship offers both of these services so you don't have to worry about shipping large items. You can get discounts and save a lot of money by shipping through less than truck load. In less than truck load, your shipment is combined with other items from other people, lowering the cost for all.
Expedited Deliveries
If there is anything that adds value to the moving and shipping service, it's expedited delivery. For a small extra charge, 1 Stop Pack n Ship provides expedited delivery to its clients. The increase in cost will depend on the number of times and value. Please tell our representative if you want expedited shipping.
Multiple International Locations
Whether you are looking to ship to South America, Asia, Africa, Europe or the Middle East, we have you covered. We can help you send something as small as a piece of art to as large as a sofa. We take pride in our employees who are skilled and knowledgeable. Our experienced and well trained staff will make sure your item is shipped to the right address and arrives on time. Our staff is customer friendly so if you have an questions, you can always contact us by phone or through our website.
International Moving Service
---
Let us handle your overseas move. We'll pick-up, package everything, load the container, strap it on the vessel for safe transport, complete all export documentation, and clear it through customs if needed. Europe, the Middle East, Israel, India, Africa, South America, Asia, and Australia. 1 Stop Pack n Ship is proud to be your local packing and shipping company on a world-wide basis.
Get a Quote
---
Call or message us now to request a free quote.
Safe Transport
---
We safely and securely deliver packages internationally.
Full Tracking
---
We offer full tracking so can keep track of your packages.
Guaranteed on-time
---
We guarantee that your packages will arrive on time.