Virginia Art Moving and Shipping Company
International and Domestic
---
1Stop Pack n' Ship is one of the best Art moving and shipping companies in Virginia and Washington DC .Metropolitan Contact us to request a free quote using our contact form, or give us a call today!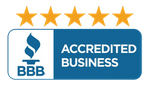 Virginia Art Moving and Shipping
When it comes to shipping art from one place to the other, no matter what the distance might be, it is always hard for any artist, art collector, art distributer, or even art enthusiast to allow a third party to ship them and quite understandably so. This is because shipping art from one place to another is always a complicated ordeal, where the shipping company can come across several obstacles. Add in how precious art is to the owner and shipping art could be a recipe for disaster. This is why art owners always try to choose a shipping company that is equipped to ship art as efficiently as possible, with no damage. So, if you are looking to acquire shipping services for art in Virginia, then 1 Stop Pack N Ship is the way to go. When it comes to shipping art, 1 Stop Pack N Ship is truly equipped to handle it all, from sculptures to artwork and painting to drawings.
1.0 Problems That Can Occur When Shipping Art
To have your art shipped without any damage and on time, you need to be aware of all the factors that can lead to problems. You can only overcome these problems if you're always prepared. So, when shipping art the factors that can lead to damage and delays include improper packaging, not having enough knowledge about the customs rules, and more. However, in every step of the art shipping process, 1 Stop Pack N Ship is always prepared and will keep you updated.
2.0 About 1 Stop Pack N Ship
1 Stop Pack N Ship is a company that provides a variety of services, which includes art shipping services. They even offer door to door services that have a wide range of coverage. These services cover all of Virginia, which also includes West Virginia. So, it does not matter where you are located in Virginia, 1 Stop Pack N Ship will be there to ship your art pieces all around the globe, whether it be by air, sea, or land. The areas that 1 Stop Pack N Ship can ship art to, from Virginia, include the far east region, India, all across South America, Israel, Europe, Australia, as well as Asia.
3.0 How 1 Stop Pack N Ship Works On Shipping Art In Virginia
In short, the team employed for art shipping services at 1 Stop Pack N Ship is thorough and careful at shipping art products.
3.1 Packing Artwork
When it comes to the art shipping services that are provided by 1 Stop Pack N Ship, the first step is to pack all of the artwork. That task is incredibly complicated, in itself. One cannot just wrap up artwork with some paper, store them into a box, and ship them. This is why the shipping team at 1 Stop Pack N Ship puts a lot of thought into the way they pack your artwork. The method of packing art determines whether it can or cannot be damaged during shipping. So, the art shipping team at 1 Stop Pack N Ship has the expertise to properly handle your artwork during packing. Once you employ the art shipping services of 1 Stop Pack N Ship, the team will show up with custom crates as the packing. This allows each piece of artwork to be fitted into the most suitable crate shape and size. The purpose of these customized crates is to ensure that your artwork arrives at the destination in the same condition. Each custom crate used by 1 Stop Pack N Ship is designed according to the fragility, size, and weight of the artwork. The best part is that you will be involved in the packing and shipping process with 1 Stop Pack N Ship, so you will have the perfect opportunity to communicate with the team, which is a crucial part of the shipping process, particularly for items that are as precious and valuable as art pieces.
3.2 Art Shipping Insurance
When shipping standard items, such as furniture and other household items, the client is required or given the option to acquire insurance, which is known as mover's insurance policy. When shipping artwork within Virginia, this insurance is taken without fail. However, since the artwork is so incredibly precious as well as valuable, you must acquire some type of additional security. This is because, no matter how prepared one might be, one can still not foresee any natural disasters that could affect the shipping process of your artwork. If life, itself, can be so unpredictable, so can the life of your artwork. This is where this third party insurance steps in, that is, specifically to safeguard your financial future based on your art. The team at 1 Stop Pack N Ship is incredibly cooperative and you can work out, which insurance policy is the best-suited one for you. There is no doubt when one claims that the shipping team at 1 Stop Pack N Ship will keep you as involved, in the shipping process, as possible.
4.0 Why You Should Choose 1 Stop Pack N Ship As Your Art Shipper
Shipping art is one of the most difficult things to do in the realm of shipping services. This is why you and your art deserves an art shipping team that is up for the task. Here are all the reasons why you should choose the art shipping services of 1 Stop Pack N Ship and these reasons aren't only limited to Virginia.
4.1 Experience And Expertise
When it comes to experience and expertise in shipping artwork, 1 Stop Pack N Ship has it all. The company trains its teams in such a way that they understand what it takes to keep art safe, from the packing till shipping. Experience is a major factor and 1 Stop Pack N Ship has got it. Apart from antique shipping and moving, another specialty of 1 Stop Pack N Ship is shipping art.
4.2 Quotes
When it comes to acquiring services that include transportation, it is important for any client, no matter what their budget might be, to ask their shipping company for cost quotes. So, how does this tie in with 1 Stop Pack N Ship? Well, 1 Stop Pack N Ship provides all of its potential clients with free quotes, this allows you to make the right decision for yourself.
All in all, 1 Stop Pack N Ship is one of the best companies when it comes to shipping art. The task of shipping your art across Virginia isn't something that you do on the daily. So, it is important for you to always ask questions about areas that you might be uncertain about. Involving the client is something that 1 Stop Pack N Ship is great at, which is why you will never have to worry about staying in the dark with your shipping company. With a company like 1 Stop Pack N Ship, you will never have to worry about your precious artwork.
More About Our International Shipping & Moving Services
---
1Stop Pack N Ship, previously Metro Postal is Montgomery County's premier packaging and shipping center, serving the Washington DC. Metropolitan Since 1984
Local Movers
Households and businesses are always moving to different cities. Sometimes they end up moving their stuff quite a few times. They can always avail the services of moving their stuff domestically. The stuff can either be transported through rail or trucks depending on the type of package being transported. The moving of items domestically is cheaper than other services.
International Moving
There are many times when the packages have to be shipped internationally. Moving stuff out of your country is a very crucial process. The companies that provide international shipping are aware of the laws and regulations of different countries where you want to send your stuff. Usually, people send gifts abroad but there are at times when families are relocating. If this happens then there might be certain laws that you must be aware of before moving your stuff. Moving companies help you to solve this problem by providing you guidance throughout the course. They also help you to pack your things in such a way that you don't face restrictions while shipping.
Freight Moving
You can also avail the option of sending you stuff through the water. Mostly businesses that are into export of goods use this technique. This option helps you to send a large number of goods and even to distant locations. Since you are exporting items, you must know the regulations of the country you are exporting to. Moving companies help you to learn about the rules and regulations so you can plan your cargo accordingly the next time. Moving your stuff through ships is cheaper than air. You might use air for smaller stuff but for large items such as cupboards or furniture, you can move through the water.
International Moving Service
---
Let us handle your overseas move. We'll pick-up, package everything, load the container, strap it on the vessel for safe transport, complete all export documentation, and clear it through customs if needed. Europe, the Middle East, Israel, India, Africa, South America, Asia, and Australia. 1 Stop Pack n Ship is proud to be your local packing and shipping company on a world-wide basis.
Get a Quote
---
Call or message us now to request a free quote.
Safe Transport
---
We safely and securely deliver packages internationally.
Full Tracking
---
We offer full tracking so can keep track of your packages.
Guaranteed on-time
---
We guarantee that your packages will arrive on time.