Virginia Fine Art Moving and Shipping Services
International and Domestic
---
1Stop Pack n' Ship is one of the best Fine art moving and shipping companies in Virginia and Washington DC .Metropolitan Contact us to request a free quote using our contact form, or give us a call today!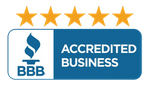 Virginia Fine Art Moving and Shipping Services
Moving of fine art whether in Virginia or any other part of the world is not a piece of cake! It is a task that requires much consideration and care because of them being extremely delicate. You would not want someone inexperienced to handle your precious pieces of art that cost around thousands of dollars. No matter if it is one single piece of fine art or a collection of pieces, choosing the right mover is extremely important otherwise, your whole collection will be ruined. You need to take into account the fact that every piece of art has different shipping needs therefore not all the movers are experts in accomplishing the task.
Tips For Fine Art Moving In Virginia:
A few basic tips that will help you move your fine art around Virginia are discussed below. Take a look at them!
1. Do Not Try To Pinch Pennies:
The first tip on the list is to not try to save money by being economical. If you are interested in the safety of your artwork worth thousands of dollars, do not think twice about saving money by buying low-quality packing supplies to pack your precious pieces of art. Buy only the supplies of high-quality that would cost nothing compared to the worth of your fine art. Even a bit of damage caused to the pieces can reduce their value to zero. You surely would not want to take this chance. Therefore, make sure that you buy good quality and proper packing materials.
2. Do Thorough Research:
Researching about any topic to get some background information is always a good idea! Each state has different requirements and rules when it comes to moving from one place to another. So is the case with Virginia! Therefore, if you do not have much knowledge about how the process of moving fine art takes place in Virginia, you should do thorough research before actually moving your artwork. Doing your research would help you get all the basic knowledge about the moving process such as the minimum cost required, the right type of packing supplies, cleaning, and maintenance of the artwork, and the correct temperature required while shifting them from one place to another. Also, it would help you a lot if you have no previous knowledge about how the whole process works.
3. Get The Packing Supplies:
All types of packing need some basic packing materials and the packing of your artwork is no different. Confused about how to pack your artwork? Packing them is no doubt a difficult job because they are extremely delicate. Their packing is completely dependant upon the type of artwork that you intend to pack. Different types of packing supplies in the market are available for different artworks as each artwork needs special treatment. Some quality supplies that you can pick from the market are glassine, packing tape, foam board, packing rope, and air-filled wraps. Avoid using Styrofoam peanuts, garbage bin bags, and non-archival quality tissue papers as they will only harm your delicate pieces of fine art.
4. Choose Large Boxes:
Keep in mind that packing up your artwork is not the same as packing other things. You cannot just cram them into small boxes and get away with it. Always select bigger boxes with a lot of bubble wraps to ensure the safety of your precious art pieces. Try not to select cardboard boxes as they are no secure and will move a lot. You need something solid and sturdy that will stay in its place to provide the necessary protection to your artwork. You can even select wooden crates as they are a lot more secure.
5. Clean The Artwork Properly Before Packing Them:
Dirt and mold can harm your artwork in ways you have never imagined! If the paintings are put in a humid area, they can get damaged because of the growth of mold that would make them difficult to be cleaned. Therefore, you should be aware of the proper ways to clean and maintain your artwork because then only they will last longer and will be able to maintain their value. If they are not maintained properly, their value will drop. Then they would be of no use to you if you want to sell them later. So, if you ever decide to move, you should properly clean them before packing to avoid any damage.
6. Take The Temperature Into Consideration:
Temperature is extremely important when it comes to moving your artwork. It gets difficult for certain pieces of art to survive in extremely hot or cold weather because the extreme temperature can either shrink or expand your precious artwork. Humidity also plays a great role in destroying your valuable paintings as too much humidity is responsible for the growth of mold. The mold can destroy your painting worth thousands of dollars to pieces. Even in the museums, the temperature is very carefully monitored to prevent fine art from being damaged. As Virginia faces humid weather all year round, you need to be more careful about your fine art. So, take extra precautions about the temperature in which you keep your delicate artwork while moving them from one place to another.
7. Book The Best Fine Art Movers In Virginia!
You can skip all the hurdles and just get yourself the best fine art mover available in Virginia to take care of the moving process for you. As you know that moving fine art is an uphill struggle that requires a lot of care, attention, and special packaging. So, if you want to achieve the task in the right way, just hire a professional moving company for yourself and let them do all the work for you. Booking the movers will ensure that your delicate artwork reaches its destination without being damaged because of their expertise in the field.
1 Stop Pack n' Ship is one such expert international mover in Virginia and other cities that realizes that the moving of artwork is a task that requires more than packing the pieces and delivering them to their destination. Our services include moving of the artwork such as ceramics, glass, pottery, sculptures, artifacts, plasters, and wax figures. We have many clients all around Virginia such as auction houses, art galleries, museums. We carefully inspect all the aspects of moving of your artwork to ensure you a damage-free delivery of your goods.
Although moving fine art is an extremely challenging task whether in Virginia or anywhere, but with many moving companies that are now available, the process has become quite achievable. Just book the best moving company and let them do all the work for you while you sit back and relax!
More About Our International Shipping & Moving Services
---
1Stop Pack N Ship, previously Metro Postal is Montgomery County's premier packaging and shipping center, serving the Washington DC. Metropolitan Since 1984
Local Movers
Households and businesses are always moving to different cities. Sometimes they end up moving their stuff quite a few times. They can always avail the services of moving their stuff domestically. The stuff can either be transported through rail or trucks depending on the type of package being transported. The moving of items domestically is cheaper than other services.
International Moving
There are many times when the packages have to be shipped internationally. Moving stuff out of your country is a very crucial process. The companies that provide international shipping are aware of the laws and regulations of different countries where you want to send your stuff. Usually, people send gifts abroad but there are at times when families are relocating. If this happens then there might be certain laws that you must be aware of before moving your stuff. Moving companies help you to solve this problem by providing you guidance throughout the course. They also help you to pack your things in such a way that you don't face restrictions while shipping.
Freight Moving
You can also avail the option of sending you stuff through the water. Mostly businesses that are into export of goods use this technique. This option helps you to send a large number of goods and even to distant locations. Since you are exporting items, you must know the regulations of the country you are exporting to. Moving companies help you to learn about the rules and regulations so you can plan your cargo accordingly the next time. Moving your stuff through ships is cheaper than air. You might use air for smaller stuff but for large items such as cupboards or furniture, you can move through the water.
International Moving Service
---
Let us handle your overseas move. We'll pick-up, package everything, load the container, strap it on the vessel for safe transport, complete all export documentation, and clear it through customs if needed. Europe, the Middle East, Israel, India, Africa, South America, Asia, and Australia. 1 Stop Pack n Ship is proud to be your local packing and shipping company on a world-wide basis.
Get a Quote
---
Call or message us now to request a free quote.
Safe Transport
---
We safely and securely deliver packages internationally.
Full Tracking
---
We offer full tracking so can keep track of your packages.
Guaranteed on-time
---
We guarantee that your packages will arrive on time.