Virginia International Moving and Shipping Company
1Stop Pack n' Ship is one of the best Moving and shipping Services Companies in Virginia and Washington DC. Metropolitan Contact us to request a free quote using our contact form, or give us a call today!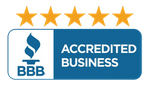 Virginia International Moving and Shipping Services

Relocating or moving to or from Virginia can be a new chapter of life for anyone out there. But no matter how exciting it looks like from far, the task of relocating can be a nightmare for you if not done properly! The whole process requires careful planning to successfully relocate from one place to another. Just when you think that you are done with one thing, another thing will come up. Therefore, if things are not planned, they will turn out to be extremely hectic for you and the whole move which you had been looking forward to will turn into chaos. So, to make your international move a smooth process, you need to plan as much as possible. All this planning would go a long way to help you settle down quickly.
Tips For International Moving And Shipping In Virginia:
We have listed a few moving tips for you to consider while making the big move.
1. Plan In Advance:
The foremost tip to achieve a smooth international relocation is to plan everything. Delaying things will only cause you trouble later and will leave you exhausted when the actual time comes up. Time is the biggest asset you have which should not be wasted by leaving everything for the last moment. Planning everything would also help you to make a budget and book advance tickets. It would help you save a lot of money as well because the last moment booking can cost you a lot and you would not even get the seats of your choice.
2. Choose The Best Moving Company In Virginia:
Moving to or from Virginia would mean that you would have to ship all your belongings to the place as well. You will need all your belongings such as furniture and artwork to the place of your relocation to make you feel at home and comfortable. Shipping your belongings can be an intimidating task if not done properly. Therefore, you need to pick the best moving company that deals in international moving and shipping in Virginia to ensure that the process of shipment of your belongings is achieved smoothly.
Although there are different shipping companies located in Virginia that offer international shipping to its customers, the best among them is no doubt 1 Stop Pack n' Ship! Whether you want to move to Virginia from any part of the world or move to any part of the world from Virginia, we have got you covered. We provide you the best service that you cannot get from anywhere else. Just book us and enjoy a hustle free shipment of your furniture, artwork, and other belongings to wherever you want!
3. Take Good Care Of Your Health:
Many people get so busy planning their international move that they completely neglect their health which is not a good thing. Health should be your number one priority among all the other things. Also, many people are unaware of the fact that traveling can even negatively impact your health. Therefore, you should never ignore your health and if you are planning on international relocation, you should consult your doctor for a proper examination of yourself and get all the immunity injections that are required. If you have any medical condition, you should keep a proper stock of the medicines prescribed by your doctor and search in advance the medical stores near the place of your relocation so that you would not have to face any trouble later.
4. Get Yourself A Health Insurance Policy:
It is recommended to take an insurance policy of the place where you are planning to move. Even though the country where you are moving does have an effective health care system, it would take time for you to enjoy all the health benefits offered by them or get yourself a permanent residency in the country. Therefore, you should look for different insurance policies available there to choose the best one for you. You can get yourself the best policy by comparing different health insurance policies and picking out the one that best suits your needs.
5. Start Saving Up Some Money:
When you are moving internationally, it is always advisable to have some money as your savings to use in times of need. It is necessary to avoid any future financial risk that might arise in the new strange place. You also need to save money because a lot of extra costs would come up in the process of relocation such as visa, air ticket, shipment cost, accommodation cost, and any other cost that might occur out of the blue! Also, start learning about the financial currency of the country that you are moving in advance so that once you have finally moved to the place, you will not have to face any difficulty in financing your expenses.
6. Sell The Things That You Would Not Need Anymore:
Keep in mind the fact that when you are planning to relocate to a new country, you should take as fewer belongings as you can. It is advisable to sell extra stuff and belongings that you would no longer require rather than taking them with you and paying shipment charges on it. The less the cheaper! Also, selling these would get you some extra bucks that can help you with your finances! If you do not want to sell your belongings then you can donate them to some charity as well. If you own any pet, then maybe it is time to reconsider them as passport and vaccination charges for taking a pet can be very expensive for you to afford. Therefore, it might be a good idea to hand over your pet to some friend or someone from your extended family if you cannot afford the cost of taking your pet with you.
7. Get Yourself An Accommodation:
Another important thing to consider before relocating to another country is to have accommodation for yourself in the place that you are planning to move to. For this purpose, you will have to carry out detailed research about the different places offering accommodations to the area where you are moving. It is always advisable to pick a place near your workplace or college or university. Furthermore, picking up an accommodation place in advance is necessary so that the moving company will deliver all your belongings to your desired place.
Whether you are moving to or from Virginia, relocating to another country is a hard row to hoe no doubt! But, if you consider these tips and tricks for an international relocation, the process will become rather achievable and easier for you!
GET A FREE QUOT!

More About Our International Shipping & Moving Services
---
1Stop Pack N Ship, previously Metro Postal is Montgomery County's premier packaging and shipping center, serving the Washington DC. Metropolitan Since 1984
Nature of International Shipping
When it comes to international shipping, 1 Stop Pack n Ship offers both commercial and residential delivery services. Whether you want to ship one item or many, 1 Stop Pack n Ship can help you send it without a hassle. Individuals can send items to family and friends in other countries. You can use us to send many different things including gifts on special occasions. In addition, business can send items to customers all over the world. We ship through different types of transportation services including air and ocean. Most larger items go via ocean freight.
Full Truck Load vs Less Than Truck Load
Moving and shipping companies that do not offer both full truck and less than truck load services to their clients are not as effective. 1 Stop Pack n Ship offers both of these services so you don't have to worry about shipping large items. You can get discounts and save a lot of money by shipping through less than truck load. In less than truck load, your shipment is combined with other items from other people, lowering the cost for all.
Expedited Deliveries
If there is anything that adds value to the moving and shipping service, it's expedited delivery. For a small extra charge, 1 Stop Pack n Ship provides expedited delivery to its clients. The increase in cost will depend on the number of times and value. Please tell our representative if you want expedited shipping.
Multiple International Locations
Whether you are looking to ship to South America, Asia, Africa, Europe or the Middle East, we have you covered. We can help you send something as small as a piece of art to as large as a sofa. We take pride in our employees who are skilled and knowledgeable. Our experienced and well trained staff will make sure your item is shipped to the right address and arrives on time. Our staff is customer friendly so if you have an questions, you can always contact us by phone or through our website.
International Moving Service
---
Let us handle your overseas move. We'll pick-up, package everything, load the container, strap it on the vessel for safe transport, complete all export documentation, and clear it through customs if needed. Europe, the Middle East, Israel, India, Africa, South America, Asia, and Australia. 1 Stop Pack n Ship is proud to be your local packing and shipping company on a world-wide basis.
Get a Quote
---
Call or message us now to request a free quote.
Safe Transport
---
We safely and securely deliver packages internationally.
Full Tracking
---
We offer full tracking so can keep track of your packages.
Guaranteed on-time
---
We guarantee that your packages will arrive on time.