Washington DC. Cargo Shipping Campany
---
1Stop Pack n' Ship is one of the best international cargo shipping companies in Washington DC. Contact us to request a free quote using our contact form, or give us a call today!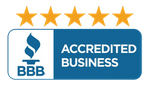 Washington DC. Cargo Shipping Company
Washington DC is the capital of the US and is the hub of business and political activity. Also known as the District of Columbia, the city has numerous people performing various tasks to contribute to the economy. And with business and trade, comes a lot of transportation, shipping – mainly cargo shipping.
Washington DC because of its federal status, has a lot of business that cater to multiple needs of cargo shipping. 1 Stop Pack n Ship is one of the best cargo shipping companies in the city that can provide many services. Among this multitude of services, you can ship your cargo to anywhere in the city, a different state, or even a different country.
However, among all these businesses, many people are confused about what cargo shipping is and what does it comprise of. We can help with that.
Cargo Shipping – All Questions Answered
On the topic of cargo shipping, a majority of people ask what can be constituted as cargo. Let us answer. Basically, anything that you can transport to another destination through any mode of transportation is cargo. These modes of transportation are usually by air (through airplanes), by water (through ships), or by land (through motor vehicles).
People also assume that for their item or good to be classified as cargo, has to be of a large size. That's not true. Cargo can be of any size as long as it falls under the previously discussed definition. However, that does not mean that cargo shipping is easy at all. Cargo shipping involves a lot of variables that need to be considered. This is especially important in a city like Washington DC where security is high.
Cargo shipping isn't merely packing an item and transporting it. It is more about the paperwork and legal regulations that govern the entry and exit of your goods. Apart from these, you need to take a look at the cost of shipping and the abundance of paperwork too. All of these reasons restrict a lot of individuals and business to ship their goods themselves. Hence, 1 Stop Pack n Ship makes the entire process easier and takes the responsibility of cargo shipping upon itself.
Cargo Shipping by 1 Stop Pack n Ship in Washington DC
Most of the cargo shipping done from the city of Washington DC is internationally or to different states. There are a lot of processes that we undertake to ensure that the cargo shipping process is convenient for you. 1 stop Pack n Ship stays at the top of their game by offering you the best value for your money.
We take care of all the paperwork for you and can help in organizing a list of documents needed. But before the start of the shipping process, we ensure that your product can be shipped to your desired location. Every state and every country will have its list of prohibited or unprohibited items. Our first step is to verify if your product is not on the list of banned items. Because if it is, customs create issues that creates a lot of disturbances. Once that is confirmed, you can leave your product in our care.
It may be easy for you to bring over your item if it is small. But most times people have goods that are too large to handle individually. Some of these items include vehicles, heavy equipment or machinery, and other collectibles like large sculptures and artwork. Many people also opt to ship large musical instruments like pianos etc. These items need professional help to be shipped off in a cargo to a different location. 1 Stop Pack n Ship offers a variety of options for cargo shipping. You can choose between a full container load or a less than container load to ship your goods. Not only is it cost-effective but can create a lot of convenience for you.
1 stop Pack n Ship can professionally handle all your large items. However, many people believe that apart from large items, fragile items are also an issue. There is no need to worry about that. Our team ensures that all fragile items are handled, packaged, and shipped with great care. Our customers are always satisfied with the condition their product was delivered in.
While all these benefits might seem amazing, there is a lot more 1 stop Pack n Ship can do. We can be your middle manager when your product reaches the destination. We have professional experts in the shipping business who can get your product cleared from the customs office. With excessive prior experience in dealing with custom authorities, you can trust us to deliver on our promise.
Cost of Cargo Shipping in Washington DC
The minute someone hears about cargo shipping, they automatically assume that it will cost them an arm and a leg. That's not how it works with 1 Stop Pack n Ship. While there are many variables that are considered when determining the cost of cargo shipping, we make it affordable. With a reasonable cost, 1 Stop Pack n Ship is reliable and can guarantee quality service.
If you're wondering how the cost of cargo shipping is determined, it is simple. The most crucial elements are the size and the weight of the item. Adding on to these variables, we offer multiple types of services for cargo shipping and you can choose one option. This also contributes to the total cost of shipping. A little tip – normal shipping costs less than expedited shipping (even though expedited shipping has its own advantages).
To estimate how much cargo shipping is going to cost you, you can contact us to get a free quotation. Not only will it help you determine the type of service you should use but will also help your budget.
1 Stop Pack n Ship is the best solution to your cargo shipping needs. With a guarantee of the quality of shipping and on-time delivery, there is little to forgo. We also serve as customs brokers for your business. This is a service that is premium to our clients and shows our promise to make the entire process easier. At 1 Stop Pack n Ship, we put you first. Washington takes pride that we are in service in the city and have assisted many in their pickups, packaging, shipping.
With our professional cargo shipping services, you can be confident that your trade is in safe hands. Taking extra care of your products, we ensure that our clients get the best services from the best shipping company. Contact now to get your cargo shipping process started from the most reliable service.
GET A FREE QUOTE

More About Our International Shipping & Moving Services
---
1Stop Pack N Ship, previously Metro Postal is Montgomery County's premier packaging and shipping center, serving the Washington DC. Metropolitan Since 1984
Nature of International Shipping
When it comes to international shipping, 1 Stop Pack n Ship offers both commercial and residential delivery services. Whether you want to ship one item or many, 1 Stop Pack n Ship can help you send it without a hassle. Individuals can send items to family and friends in other countries. You can use us to send many different things including gifts on special occasions. In addition, business can send items to customers all over the world. We ship through different types of transportation services including air and ocean. Most larger items go via ocean freight.
Full Truck Load vs Less Than Truck Load
Moving and shipping companies that do not offer both full truck and less than truck load services to their clients are not as effective. 1 Stop Pack n Ship offers both of these services so you don't have to worry about shipping large items. You can get discounts and save a lot of money by shipping through less than truck load. In less than truck load, your shipment is combined with other items from other people, lowering the cost for all.
Expedited Deliveries
If there is anything that adds value to the moving and shipping service, it's expedited delivery. For a small extra charge, 1 Stop Pack n Ship provides expedited delivery to its clients. The increase in cost will depend on the number of times and value. Please tell our representative if you want expedited shipping.
Multiple International Locations
Whether you are looking to ship to South America, Asia, Africa, Europe or the Middle East, we have you covered. We can help you send something as small as a piece of art to as large as a sofa. We take pride in our employees who are skilled and knowledgeable. Our experienced and well trained staff will make sure your item is shipped to the right address and arrives on time. Our staff is customer friendly so if you have an questions, you can always contact us by phone or through our website.
International Moving Service
---
Let us handle your overseas move. We'll pick-up, package everything, load the container, strap it on the vessel for safe transport, complete all export documentation, and clear it through customs if needed. Europe, the Middle East, Israel, India, Africa, South America, Asia, and Australia. 1 Stop Pack n Ship is proud to be your local packing and shipping company on a world-wide basis.
Get a Quote
---
Call or message us now to request a free quote.
Safe Transport
---
We safely and securely deliver packages internationally.
Full Tracking
---
We offer full tracking so can keep track of your packages.
Guaranteed on-time
---
We guarantee that your packages will arrive on time.