Washington DC. Fine art Moving and Shipping
             International and Domestic
---
1Stop Pack n' Ship is one of the best fine Art moving and shipping companies in Washington DC. Metropolitan
Contact us to request a free quote using our !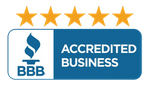 Washington DC. Fine Art Moving and Shipping Company
No one has ever said moving is easy! And we cannot agree more. Moving involves a lot of big as well as little aspects that the mover has to keep in mind. You have to plan, organize, pack and then move! It becomes very complicated especially if the things that you have to move are valuable, like art pieces. Now, if you are an art collector or make art on your own, either way, you know how absolutely precious and fragile these fine art pieces are. If you do not have the knowledge about how the moving of things work, then the possibility of you damaging your art in the process is very high. If ask us? We would suggest to not taking risks if you are not sure of what you are doing and hire a professional fine art moving service.
People usually think moving art is like moving books, furniture and other household items but this is a huge misconception! Art is so fragile, precious and valuable that it needs to be handled with care and especially by those who know what they are doing! Professional fine art movers have the expertise in this area, they know how and in what conditions the art can be harmed or damaged so they take better precautions than us due to their experiences as well as knowledge.
If you are a fan of art and own many art pieces at home, you know exactly what we are talking about. The thought of moving something so valuable is always nerve wrecking, you are bombarded with a million questions, "what if water touches the painting? What if something heavy is kept on those paintings?" etc. In this case hiring fine art movers and taking advantage of their services is the best idea in order to save yourself from any huge damage.
Now, let us discuss why it is important to hire professional fine art movers:
THEIR EXPERTISE!
One of the most major reasons of hiring a professional service for moving fine art is because these professionals have the expertise as well as the knowledge. They have been specifically trained in this regard and they know step by step how everything is done. They are very well aware of the aspects and factors and how to tackle different, more complicated situations if faced with.
Moreover, these professional fine art moving companies have very strict policies regarding supervision and documentation. From packing to moving to transporting, every little thing is documented as well as monitored. The documentation is done for quality assurance. For fine art movers, every art piece is valuable, important and very precious! They believe that every piece, no matter how small or big, is important and fragile so they handle every piece with equal care.
When moving furniture or other house hold items, do we ever even consider the climate? Temperature? No, right? That is what sets the professional movers apart from us. They have the right knowledge and they know that humidity and insects are the worst enemies when it comes to antiques.
THE SECURITY THEY OFFER
Many one-of-a-kind art pieces are insured against a huge amount, but that certainly does not mean the art pieces you own or the art made by you is any less precious! That too holds an intrinsic value and the fine art movers understand that. Now a days these movers also offer complete and strict security when moving the art pieces. They have alarm systems as well as GPS installed in their vehicles through which they keep an intense check on the vans when on road.
The team members they provide for driving have gone through a thorough screening process and have proven themselves as the right fit for the job. These professional movers even provide guards or police attendants when extremely valuable art pieces have to be moved from one place to another.
Moreover, once you hire a professional fine art mover, they are legally responsible to take care of the art during the move. They have such various policies which cover all kinds of factors, whether it is theft during the movement or any damage big or small caused to the paintings. When moving on your own, there is a huge risk when it comes to the security of the art pieces.
PROFESSIONAL DE-INSTALLING AND PACKING OF THE ART PIECES
That's right, moving is not the only tricky part. The de-installation of the art pieces and packing is also very tricky and requires professional help. People who know how to reinstall the art pieces, good for you! But those who don't should keep in mind the risk that is attached to trying out de-installing for the first time on the valuable art pieces. Professional fine art movers will not only move the pieces for you; they are also responsible for de installing the art pieces and packing them safely. Fragile things need to be handled with care. When it comes to art pieces, these are not only fragile but also very valuable, so packing them up is another process which will be a safer one if done by people who are expert at it and have relevant experience. They know how to label the package and document each and everything for later.
EASY FOR THEM TO CARRY ART PIECES TO TOP FLOORS
Have you ever thought of the fact that how will you move your paintings, especially the large ones, to the top floors when they cannot fit into the elevator? If you plan on doing it yourself, the risk involved with getting the paintings damaged is very high. In this case, these fine art movers have the experience and have the resources to cater to such situations safely and easily.
CAN GET STORAGE FACILITY TOO
Sometimes, people do not want to move the art pieces to the new place immediately. Now for that, they need a proper, dry, and humid less storage facility where their art pieces can be stored safely. The fine art movers also offer such facilities, making the work easier!
If you are in search of a professional service in Washington DC which can move your fine art pieces safely and easily, then the services of 1stop pack n ship are exactly what you need. They offer moving services for valuables such as fine art pieces, to art galleries, vendors, artists, art houses etc. Their aim is to provide moving services to the clients while maintaining quality assurance and handling fine art with care. People usually dismiss the idea of hiring professional help because of their high rates, but 1stop pack n ship offers quality services within great prices! They offer variety of packages in affordable prices but they never compromise on the quality of their services. So, what are you waiting for? Visit 1stoppacknship.com now and take advantage of their great fine art moving services!
Happy moving!
More About Our International Shipping & Moving Services
---
1Stop Pack N Ship, previously Metro Postal is Montgomery County's premier packaging and shipping center, serving the Washington DC. Metropolitan Since 1984
Local Movers
Households and businesses are always moving to different cities. Sometimes they end up moving their stuff quite a few times. They can always avail the services of moving their stuff domestically. The stuff can either be transported through rail or trucks depending on the type of package being transported. The moving of items domestically is cheaper than other services.
International Moving
There are many times when the packages have to be shipped internationally. Moving stuff out of your country is a very crucial process. The companies that provide international shipping are aware of the laws and regulations of different countries where you want to send your stuff. Usually, people send gifts abroad but there are at times when families are relocating. If this happens then there might be certain laws that you must be aware of before moving your stuff. Moving companies help you to solve this problem by providing you guidance throughout the course. They also help you to pack your things in such a way that you don't face restrictions while shipping.
Freight Moving
You can also avail the option of sending you stuff through the water. Mostly businesses that are into export of goods use this technique. This option helps you to send a large number of goods and even to distant locations. Since you are exporting items, you must know the regulations of the country you are exporting to. Moving companies help you to learn about the rules and regulations so you can plan your cargo accordingly the next time. Moving your stuff through ships is cheaper than air. You might use air for smaller stuff but for large items such as cupboards or furniture, you can move through the water.
International Moving Service
---
Let us handle your overseas move. We'll pick-up, package everything, load the container, strap it on the vessel for safe transport, complete all export documentation, and clear it through customs if needed. Europe, the Middle East, Israel, India, Africa, South America, Asia, and Australia. 1 Stop Pack n Ship is proud to be your local packing and shipping company on a world-wide basis.
Get a Quote
---
Call or message us now to request a free quote.
Safe Transport
---
We safely and securely deliver packages internationally.
Full Tracking
---
We offer full tracking so can keep track of your packages.
Guaranteed on-time
---
We guarantee that your packages will arrive on time.