Washington DC. Moving Services
International and Domestic
1Stop Pack n' Ship is one of the best Moving Services companies in Washington DC. Metropolitan Contact us to request a free quote using our contact form, or give us a call today!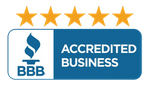 Washington DC. Moving Services
Washington DC Moving Services
Are you in need of a moving service that is trustworthy and secure for all your valuable items but are unsure who to contact? 1 Stop Pack N Ship is the answer to all your moving needs. Whether you are moving offices, houses or even a business – we are there to help you out and ensure everything is done efficiently. 1 Stop Pack N Ship has been in the services of the Washington DC area since 1984. We have been working tirelessly to help our customers ship their packages and provide them with moving solutions whilst keeping their satisfaction our complete priority. Our team of professionals has been greatly trained in the field of work and is able to effectively assist and cater to your needs at the time.
What are Moving Services and Why Do You Need Them?
If you have suddenly planned a move, whether it is domestically or internationally this can cause a lot of anxiety and unrest. You may be unsure of how to handle so much stress at once, you've probably not experienced this before. You may be unaware of how to pack what item and how to get it shipped in the correct manner so that it doesn't get damaged. Now, all of this can be extremely overwhelming for a new person. However, for us, being a professional moving service – this is a piece of cake. At 1 Stop Pack N Ship, we are highly experienced in this field and are greatly willing to take off the pressure from your shoulders and assist you in your moving needs.
As a professional moving service firm, we will ensure to handle all the tasks associated with your move in a way that will be highly efficient. You do not need to worry at all, just relax and watch us shift your belongings from one destination to the other, without yourself needing to even move a finger – just like magic!
Hiring a professional moving service like us is highly important for those individuals who feel that, for any reason, they are unable to handle the pressure and tasks of the entire move alone. We provide you with utmost convenience through this service and in the end, you will be extremely satisfied with our work.
What Do Moving Services Do?
As a professional moving service at 1 Stop Pack N Move, we will be completely responsible to carry out all the tasks associated with your move. This will include the following:
• We will Supply all the Materials and Supplies for packing your items for the move:
You may be unaware of the packaging materials you would need to secure your valuables in the move, so they are not damaged or destroyed in the process. Choosing the correct supplies for this, would be extremely tedious. As a moving service, we will supply everything that will be needed for the move to ensure that nothing is damaged in the process. This will include packing and shipping supplies such as padding and furniture covers and blankets, etc.
• We will pack all your belongings carefully:
The most difficult part in the entire move is definitely the part of packing everything up. With the help of a moving service like us, you will not need to do one thing. We will bring our trained packers who will safely pack and box everything in less than a quarter of the time it would otherwise take you to do all alone. Our experts are aware of the fragility and value of various items such as class and art pieces and therefore, know how to cater to them effectively.
• We will disassemble your furniture in the correct manner:
If any heavy or large furniture needs to be moved, we will carefully disassemble parts of the furniture to ensure that it is moved safely. When the time comes, we will re-assemble it at your destination.
• We will Load and Unload the Truck:
Our professionals are trained to expertly lift and load every item for the move onto the truck in a safe manner.
• We will Transport your Belongings:
Once everything is loaded on the truck, our team will provide you and estimate of when these items will be delivered to your move destination and all you need to do is be there around that time to collect all the items in the shipment.
• We will Unpack all your Moved Items:
Apart from packing up your items from one destination to the other, our team is also responsible of unpacking the items at the new destination and helping you settle in. All you need to do is provide our professional movers with a bit of guidance and they will handle the rest themselves.
• We will Dispose of all the Packing Materials:
After all the tasks are done, one important task remains. That is, complete and correct disposal of all the packing material for your belongings so that it doesn't cause you any distress to recycle and get rid of. We take this responsibility among ourselves and assist you in this area too, so you've got nothing to worry about.
How Much Will This Cost Me?
Hiring a professional moving company like us to carry on with your move is a highly convenient option for you. It may also be completely within your budget if you adjust the following:
• How many movers you will require for the move – the more you will need, the higher the cost will be
• Approximately how much stuff will be incorporated in the move
• The distance between your current pick-up point and the destination of the move
• The packaging materials you will need (this may add a few extra costs)
• Which tasks you will require the movers to carry out?
• The time of the year you choose to carry out the move – if it is holiday season or a popular time in the year, the rates may be slightly peaked.
1 Stop Pack N Ship Moving Services
Our Professional moving team will ensure that your move is smooth and is carried out with complete ease and satisfaction for you in the Washington DC Vicinity. Our top priority is keeping our customers satisfied by our service and we will be willing to assist you at any point you require it. Our experts are professionally trained to carry out these moving services and our entire moving solution will prove to be extremely helpful for you. You may call or email us on the provided number and email for a direct quote of the entire moving cost and we can figure out a good package that will suit your needs.
GET A QUOTE NOW
1Stop Pack n Ship is fast and highly reliable. Once you contact us, you will get a quote, print the paperwork and book the best shipment option with our online instant freight calculator.
More About Our International Shipping & Moving Services
---
1Stop Pack N Ship, previously Metro Postal is Montgomery County's premier packaging and shipping center, serving the Washington DC. Metropolitan Since 1984
Local Movers
Households and businesses are always moving to different cities. Sometimes they end up moving their stuff quite a few times. They can always avail the services of moving their stuff domestically. The stuff can either be transported through rail or trucks depending on the type of package being transported. The moving of items domestically is cheaper than other services.
International Moving
There are many times when the packages have to be shipped internationally. Moving stuff out of your country is a very crucial process. The companies that provide international shipping are aware of the laws and regulations of different countries where you want to send your stuff. Usually, people send gifts abroad but there are at times when families are relocating. If this happens then there might be certain laws that you must be aware of before moving your stuff. Moving companies help you to solve this problem by providing you guidance throughout the course. They also help you to pack your things in such a way that you don't face restrictions while shipping.
Freight Moving
You can also avail the option of sending you stuff through the water. Mostly businesses that are into export of goods use this technique. This option helps you to send a large number of goods and even to distant locations. Since you are exporting items, you must know the regulations of the country you are exporting to. Moving companies help you to learn about the rules and regulations so you can plan your cargo accordingly the next time. Moving your stuff through ships is cheaper than air. You might use air for smaller stuff but for large items such as cupboards or furniture, you can move through the water.
International Moving Service
---
Let us handle your overseas move. We'll pick-up, package everything, load the container, strap it on the vessel for safe transport, complete all export documentation, and clear it through customs if needed. Europe, the Middle East, Israel, India, Africa, South America, Asia, and Australia. 1 Stop Pack n Ship is proud to be your local packing and shipping company on a world-wide basis.
Get a Quote
---
Call or message us now to request a free quote.
Safe Transport
---
We safely and securely deliver packages internationally.
Full Tracking
---
We offer full tracking so can keep track of your packages.
Guaranteed on-time
---
We guarantee that your packages will arrive on time.