Shipping A Car To UK From USA
March 30, 2020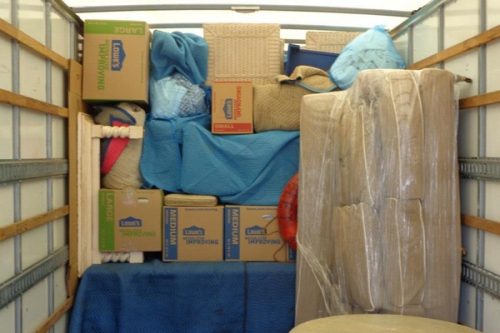 What Does1 Stop Pack n' Ship Offer You?
April 3, 2020
Introduction:
Shipping of products across the border, whether nationally or internationally, is something of great responsibility. You must ensure the safety of products, that they are not broken or damaged during their transportation. Also, one should make sure that they reach their target destination as soon as possible. If you are planning to ship a TV through sea or air, via freight shipping, you must keep in mind that it stays in its original condition and position. Whether you are thinking of sending a Direct view TV, Plasma Display Panels, OLED or an LCD, each of them comes along with a sensitive screen that can be damaged easily if not properly handled or cared for. While delivering a TV, it has to be considered that the TV functions properly when you have packed it, also when it reaches its landing place. You are required to follow a guide to ensure that you pack your Television in the right way and also ship it properly.
While Packing:
You should have an idea of the right ways to pack a TV. Firstly, it must be kept straight, not in an upside-down position and it must not be placed on its sides. If you fail to do so, there are more chances for the Television screens to get damaged as a greater force is exerted upon them. The TV must be tidy and unstained, so you need to make sure that it is cleaned properly. A checklist of all the items present in the TV box must be prepared and kept inside. Also, any materials composed of iron or steel, which can harm the TV if not enclosed properly, must be kept in a bag to avoid damages. The remote of the TV must also be kept separately in a bag. Other than this, a soft packaging material must be used to place the stand and to cover the screen of the television.
Get A Proper Box:
For delivering the television, a proper box is required in which the television can easily adjust. The box must not be torn off or in a bad state. You can also get a new box if the original one is not in a condition to be shipped. The television must remain intact with the box. For this, you need to add protectors at the corners of the box so that the television won't get imbalanced. You can add soft cushioning materials further in the box so that your shipping material remains safe and secured. Proper taping of the box must be done in the end so that no material is lost during the delivery of the television.
Conclusion:
While shipping a Television, all these guidelines must be followed thoroughly as television is huge and a highly sensitive good to be transported. If you are worried about delivering your television safely, without any hassle, you can contact 1 Stop Pack n' Ship. They provide efficient freight shipping services across the globe as well as within the country. They manage securely packing your products and you can rely on them if you want to get your belongings properly shipped. For more details, you can refer to their website https://1stoppacknship.com/